With years of experience in both slate roof replacement and tile roof replacement, RJ Roofing can provide you with all the help and information you need for your new roof. As well as providing clear, fixed, written quotations for all our work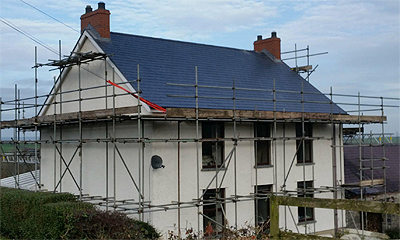 Has your home or commercial property been hit by freak weather? Or maybe your roof is just in need of a cosmetic makeover?
Whatever the size, type and complexity of your current roof, RJ Roofing can help to:


Choose a suitable slate or tile replacement roof.

Provide a Fixed, written quotation to carry out the replacement works.

Carry out the works to the highest standard and at your convenience.

Remove all waste from site and leave it as we found it.